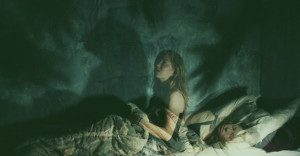 This is a question I have been asking over the years, and the answer has evolved. There are always more that have been taken than my last estimate. The question is, how many humans have been messed with, taken against "their Will" by a non- human force. With the non- human force there would be an additional group of Hybrids – part human and part alien that need to be included. Also included in abduction scenario is the Military and as they do their own abductions to see what the Alien/ Hybrid abductions are doing to us humans.
My research started about 45 years ago and at that time I felt there was very few people taken whose stories you have heard – like Betty and Barney Hill. Just a handful and only here in the USA. These stories seemed so amazing there could not be more than a few people involved and back in the 60s there was no mention of the military being involved.
That changed for me in the 70's when I realized that there was a high probability that a couple of my family members had had encounters with Alien type beings. And I started looking back at my experiences and yes there was evidence I had encountered the beings directly and I had suddenly developed the ability to communicate with other abductees and even help them deal with their emotional feelings about this phenomenon.
The 80's saw me researching whole family encounters, going back generations who had encounters of the very close kind. Their abductors were almost like part of their families and were constantly monitoring the personal progress as the generations passed. Maybe they were watching some type of generic modification program of the Human species. No one truly knows for sure.
In the 90's I started putting numbers on the abduction phenomenon – at this point I could only judge what was happening in the USA for this is where I have lived, traveled and researched. At that point I strongly felt 1 out of 4 people had had encounters with some type paranormal activity in their lives. Instead of calling it only alien abductions, I found I needed to put it all together as larger event, because it was all connected, and included ghosts, fairies, spirits, poltergeist, Sasquatch and other paranormal activity.
As my last 20 years of research had developed I have now realized that 90 % of the American public have probably had some type of paranormal encounter (including abductions) in their lifetime. The reason I say this, is that nearly everyone I have been able to build a relationship with and communicated with over a minimum period, say of several months, has freely remembered a real encounter, even though most initially said " not me". And remember over my lifetime I have met thousands of people, a pretty solid sampling of the general population.
Sleep tight – If you are reading this you most likely have experienced a paranormal encounter. For the paranormal is the (new) normal, embrace it, it is just another step in our evolution as a New Earth Being.
MWiz