Here are some drawings I have done of entities and Beings that were either helpful or harmful. I think it's important as an Empath to show everyone what I see. I draw from my inner mind (view) of what they look like to me or how they show themselves to me. Let Michael and I know what you think. ALL DRAWINGS ARE COPYRIGHTED 2017. If you want to use my drawings, please let me know and ask me.
Raitheeyon: A Reptilian who can be either male or female depending on the circumstances. The interaction with this Alien made me feel like I was breakfast, lunch, and dinner. I was so sick mentally, physically and spiritually the last 3 months of being in Utah that I felt like I wouldn't make it out.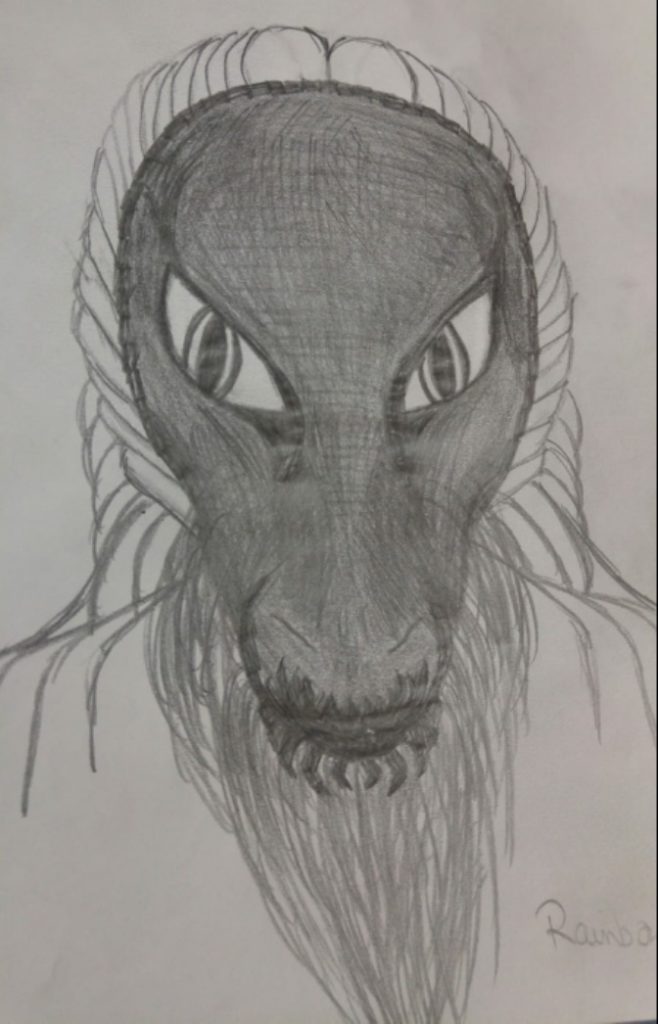 2. Dugway Sprites: While Michael and I were in Utah these Entities contacted me during a drive through Skull Valley close to Dugway Proving Grounds. They told me that if we went back and drove toward the Skull Valley area and the mountains around the Base that they would show themselves as energy and light anomalies. They were a beautiful experience!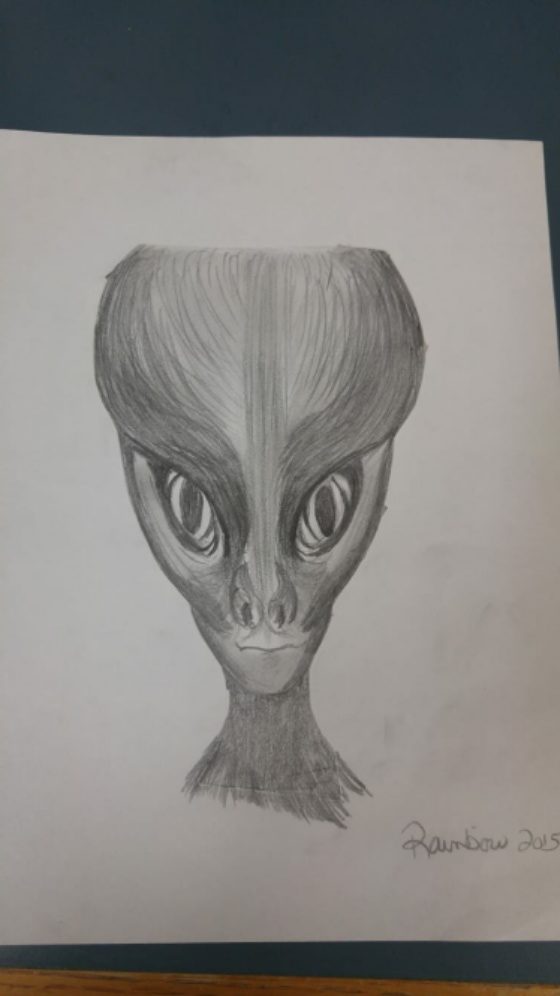 3.Antioch: Is a Jinn. He came about with when Michael and I went to Skinwalker Ranch in Utah. He is one of the Beings that stands by a Portal on the property. He represents the darkness or the part of ancient history that follows the beginnings of history. He was demanding and a problem for a while until I shut him out and made it clear no more contact.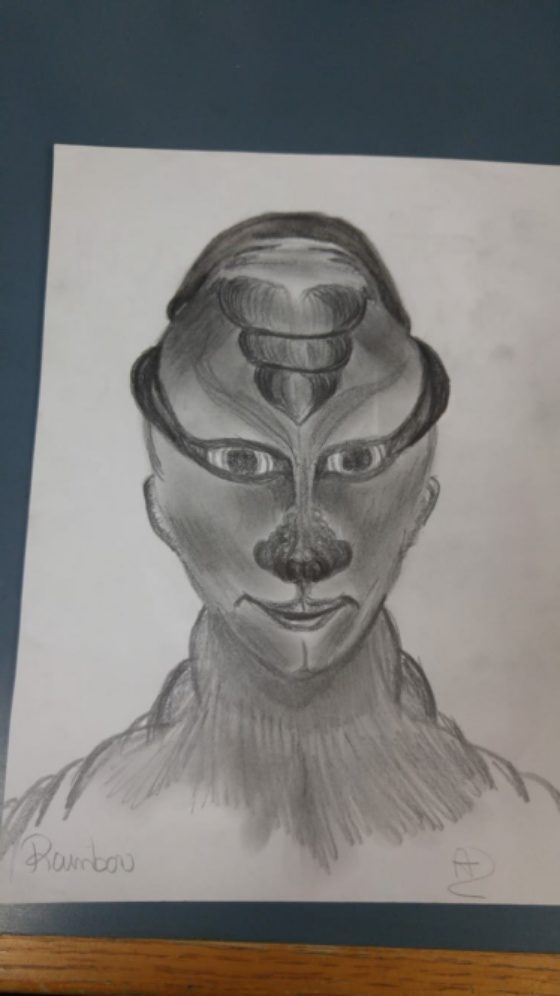 4. Amadeus: Is the opposite of Antioch. He/she is a Hermaphrodite who stands by the other side of the Portal on Skinwalker Ranch. She is an earthbound Angel that adjusts for dark energy that goes through the Portal. He/She is the balance, the opposition to Antioch's darkness. Amadeus is the illuminating source of the higher frequency of Ethereal Bliss, Euphoria and Love.