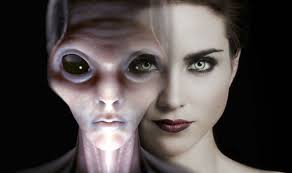 As I have said before I have been a UFO/ Paranormal researcher for 50 years. In those 50 years I had encountered some pretty scary stuff, including my experience with a few alien and Cryptid beings. But here we are in a world where the human condition is getting worse very much by the minute.
Wow, presidential politics is at an all-time low, number of wars around the world around the world at an all-time –high, strange new emerging diseases, man driven climate change, and out of control human population growth. The wealth gaps between groups and between countries, is the greatest in the last 100 years. Now very recently something I warned about 10 years ago is coming true, our reliance on the Internet could drive us to a Mad Max scenario. Human hackers could shut the world down and it could be any minute. Not to mention madmen with their fingers on the nukes. It's a sad state of affairs for our species.
Now what about the Aliens and the Cryptids, both groups if they truly wanted to could end our existence in a quick minute. I believe the Cryptids – such as Sasquatch and Dogman just want to be left alone. The aliens say the Pleadians and the Greys have an agenda for sure, but with us humans especially our leaders and wannabee leaders, generally being extremely distrustful and sick for power, and with no consideration for human life, looking at Alien group is a viable option. I believe it is time to seriously engage these alien groups we have been fearful of. For man is driving itself down a very dark path, a path of no return.
The question is, what would we have to give up to save our species? They have been abducting people for a very long time and the question is, is their agenda going down a brighter path for the human race? We have to continue our quest to make real serious contact with these beings and look at all options if we want to survive the next 100 years because the cards truly stacked against us.
Sleep tight – mediate , mediate and carefully open up, step forward to meet the Ones who have the ability and power to save our species and maybe we are worthy of their trust, at least the ones among us that care.
Mike Wiz