AMAG Dayana 021211 notes
Mollieo Notes from a talk I heard at the Dowsers' Meeting on 2/12/11
The speaker,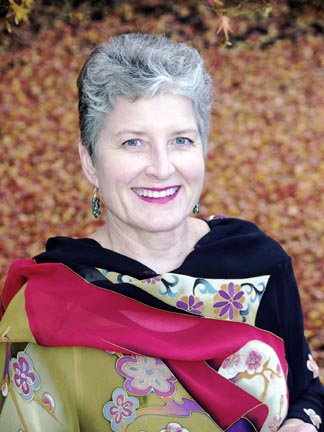 , channeled a group energy who calls itself, AMAG. The group consists of some who have experienced being in a human body on Earth, some who have alien bodies and some who have never been in a human body .
Dayana started working with a group of 12 thirty years ago. Over time the group has grown
AMAG gave a talk through Dayana and answered questions from the audience. Some interesting points made were:
There isn't such a thing as "present" time.
She is presently working with them on a deck of cards which, so far, will represent 28 dimensions.
You are here on purpose and whatever you are doing is your purpose. You are multidimensional.
AMAG made an interesting comparison between a human's reactions to their own body and what
the Earth is experiencing. For example , the water in your body presents the water on Earth – do
you keep yourself hydrated? Do you keep the water in your body pure? You are effecting water on the planet. When you stretch realize that the Earth is now stretching (may cause earthquakes, etc)
Emphasis on being Oneness with everything. Think of your fingers as your fault lines. Be loving to your
body. We are here to interact with the planet.
If you are experiencing confusion it is because you are lying to yourself. Ask yourself, What is the lie
I am accepting that is not the truth? Be clear – don't accept lies as your truth (media, world news,
others' opinions, etc.) Acknowledge that certain information is not true, then you will not be confused. Acknowledge improvements you notice. The more you feel negative feelings the more you are
contributing to war.
Bless all people regardless of their behavior. Let them do what they are doing until they are full
and complete with the energy. They will not stop until they master it.
Who can you trust? You have to turn within and the truth in you will tell you what to do. If the voice
within you tells you to take action, do it but don't judge others for what they do.
What is required for you to raise your vibration? Are you already there? Picture something in your mind
(your house, dog ). Look at it in 3D. What does it look like? Now look at it in 4D, what does it look like?
All dimensions are available to you. Say: "I am coming now from to the fifth dimension, what do I feel, see,
experience in 5D?
Watch your vocabulary – words such as "chakra" , "dimensions" are old vocabulary. You are here and
not here at the same time. Be willing to be unsure – to welcome trust within you.
The practitioner is just an observer of the client.
Doubt is a nice way to say "NO".
Think of yourself as an artist – What do you want to create? What does your muse want to do?
When you are generous the world will become more generous.
"Disharmony" equals an opportunity.
The feeling of that there is not enough – the fear of lack. If you feel you lack what it takes it will not
manifest. There is more than enough on the planet for everyone. Don't spread fear and confusion.
With maturity comes thoughtfulness and responsibility.
Illusion of Physicality – Instead say "I AM SOUL being _______ (your name)."
Put your hand out in front of you (either hand). Spread your fingers. Focus at the base of the center of the palm. This is the "you" who is asking the questions. Look at your five fingers as aspect of yourself.
Ask "Who am I being now?" and see what each finger can tell you. Interview them.
http://www.dayanajon.com/dayanajon.com/Home.html
Sally's additions
AMAG asked about our pattern of precluding our light from shining at 'full power'. Encouraged us to TURN UP OUR LIGHT.
PURPOSE: What am I here to do? We are doing our purpose.
CONFUSION: results from when we lie to ourself(s) and believe it is TRUTH; or when others lie to us and we accept it as truth. What is the lie that I'm accepting?
Look at the events occurring – in my life/family/community/world – and observe WHAT IS IMPROVING? WHAT IS MOVING TOWARD ACHIEVING MY GOALS? WHAT AM I CREATING? THIS IS/IS NOT MY DESIRE. QUIT FEEDING WEED SEEDS; RATHER STATE MY PREFERENCE(S).
Maximizing Oppositions bring them closer together -toward Unity.
RESPECT OTHERS [ASPECTS OF MYSELF/ONENESS] RIGHT TO CHOOSE WHAT THEY CHOOSE.
WE ARE IN A SIMULTANEOUS MULTI-DIMENSIONAL INCARNATION; IF WE WANT TO SEE FROM ANOTHER DIMENSION, JUST DO IT. HOW DOES IT LOOK? FEEL? SMELL? ETC.
MY/OUR/YOUR PROGRESS IS MULTIDIMENSIONAL AND OMNIDIMENSIONAL.
UNCERTAINTY = FREEDOM
ONLY 1 CONSCIOUSNESS; SUB & SUPER ARE 'CONSTRUCTS'
MANIFESTING IS AN ART! MUSE IS THE SOURCE OF GUIDANCE; IE: MUSE GUIDES THE CHISEL/HAMMER IN SCULPTING AS DOES MUSE GUIDE PAINTBRUSH. MUSE WILL PREVAIL.
THERE'S MORE WHERE THAT CAME FROM! PROSPERITY AND ABUNDANCE VS LACK
ILLNESS IS DISHARMONY; ALSO OPPORTUNITY FOR ADJUSTMENT
FEAR IS THE 'TERROR OF LACK' GREED IS RESPONSIBLE FOR WORLD SITUATION; CAN BE CORRECTED WITH GENEROSITY!
INSTEAD OF BEING CONCERNED ABOUT 2012, START PREPARING FOR 2013 – OPENINGS
DILUTE THE DELUSION OF ILLUSION 'NOT QUITE REAL'
REALITY IS THE ILLUSION OF PHYSICALITY
RESPONSE ABOUT BEING IN THE PRESENT MOMENT: THERE IS NO PRESENT – ONLY MEMORIES OF PAST OR DESIRES/GOALS OF FUTURE. (PORTAL TO NEXT MOMENT)
You are not making your life happen.
You are living Life that is happening through you.
You are responsible for how you respond to Life moving through you just as you are moving through Life."
~ AMAG
"A new world is not coming to you,
nor are you coming into a new world.
You are creating a new world through yourselves:
through your imagination, your behavior,
your thoughts, and your feelings."
~ AMAG