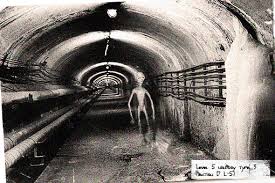 THE FIRST DULCE BASE – UFO CONSPIRACY CONFERENCE IN SANTA FE, NEW MEXICO WILL BE HELD ON JUNE 16, 2018.
The first conference on this fascinating topic ever to be held in Santa Fe, New Mexico, featuring the speakers Greg Bishop, Greg Valdez and Christian Lambright – – and 'MC'ed by Norio Hayakawa, Director of the Civilian Intelligence News Service.
Each speaker will be given almost two full hours to present their findings:
In my opinion there are only three reliable, reality-based, credible books worthy of reading about the background to the fascinating story of Paul Bennewitz and the alleged Dulce Base of New Mexico. I call these the TRILOGY of Dulce Base books.
1) Greg Bishop's "PROJECT BETA – – The Story of Paul Bennewitz, National Security and the Creation of a Modern UFO Myth"
2) Greg Valdez's "DULCE BASE – – The Truth and Evidence from the Case Files of Gabe Valdez" and
3) Christian Lambright's "X Descending".
All three are the best reality-based, no non-sensense authors on this fascinating topic.
It is my great honor to MC this first-time ever conference in Santa Fe, New Mexico (featuring all these three great authors) which will be held on Saturday,
June 16, from 10 a.m. at the Studio Center of Santa Fe (formerly known as Warehouse 21, right near the Railrunner station in Santa Fe, New Mexico)
It will be an in-depth, facts-filled, one-day conference.
The Conference will conclude with Santa Fe's well-known screen writer and activist Rick Vargas, who will unveil his great Screen Play on the alleged Dulce Base, appropriately titled "Dulce, New Mexico".
Tentatively suggested ADMISSION FEE: $25
(first come, first seated basis – – doors will open at 9 a.m.)
We are confident that we can accommodate all who show up.
There will be booths set up for the speakers in the large foyer. There will also be a special booth set up for representatives of the Jicarilla Apache Nation where one will be able to purchase the tickets for the 2018 DULCE BASE UFO CONFERENCE which will be held a week later, on June 23 and 24 in Dulce, New Mexico. It will give enough time for folks to go to Dulce, New Mexico a week later……for MORE INFO, CLICK THE FOLLOWING LINK: