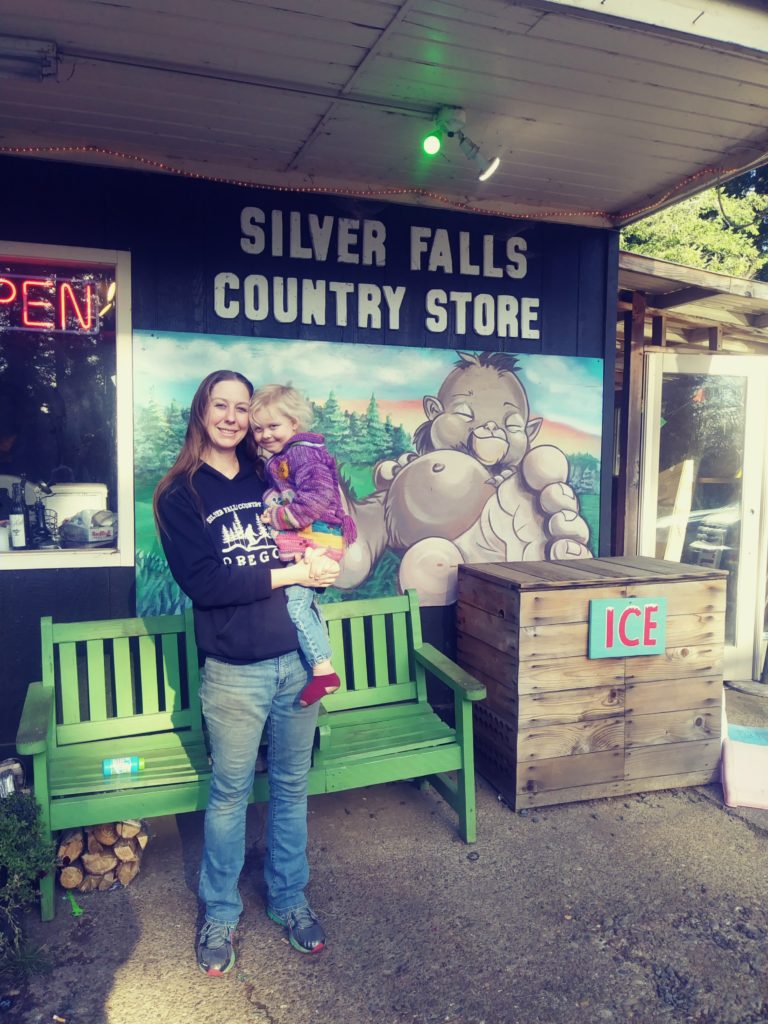 Rainbow and I have been paranormal researchers each for over 30 years. It is our passion, something we love doing together and we have done some unforgettable projects, which many of you have read over the years, on our two websites. Rainbow, also writes on a regular basis for Paranormal Underground and other like magazines. It is important our information freely is distributed, for I have always believed in the saying "there is no secret worth keeping". Spreading truth and wisdom beget more truth and wisdom. It is what we are all about.
Our latest project involves a wonderful small country store and restaurant near the entrance to Silver Falls State Park, 15 minutes east of Silverton Oregon. Over the last year, Rainbow and I have befriended the owners of that particular store. We were originally drawn to the store because on their store sign, there is a wonderful picture of a Sasquatch. We stopped in and met everyone in the store. Come to find out, the whole surrounding area is loaded with Paranormal activity and to top that, they have a great Big Sasquatch Hamburger that is out of this world.
For several years, the owner had been tracking some of their customers' stories and experiences, by having them write them down in a book, to be shared with other customers. We were told, it had many amazing stories, but unfortunately, someone stole the book to the great sorrow of the store owners. Rainbow and I have provided a Paranormal Survey and the materials for the store owners to start another binder full of amazing Cryptid and paranormal stories that can be shared with one and all, but this time there will be a backup copy just in case someone gets sticky fingers again.
So come and visit Silver Falls Country store on Hwy 214 east of Silverton Oregon. Bring your own stories, read other's stories, and enjoy great company and great food. Maybe just maybe, you will see us there.
Eyes open, no fear, be safe
MWiz.