I am re-posting this Post from Jan 26, 08 — Note on 11/18/09 — The Dow Jones stock averages closed for the day down 11.11 which was a -.11%– something may happen soon . If you are an 1111 person — please email me with your thoughts on this – mike@truthseekerforum.com
Also the chances of this happening 11.11 -.11% is astronomical .
This is urgent!!!!!!!!!!!!
MWiz.
Several times a day now, I am drawn to a digital clock, a street address or a computer and see 11:11 or 1:11. At times it feels strange, like something is almost forcing my head towards the numbers. A close friend of mine said she had this obsession with these "ones" in a series (as she called it). At the time it wasn't on my radar, but within 30 days, they were coming fast and furious. So not knowing anything different I did a Google search like any sane person would do.
And Wow — this is a worldwide phenomena that thousands maybe hundreds of thousands of people are experiencing this strange event over and over again. There are many theories that attempt to explain it. Like the 1,111 Spirit Guardians, also known as Midwayers. They say the Midwayers have been assisting people for centuries but they are also tricksters, ringing doorbells, turning on microwaves, TVs and radios to the amazement of the human witnesses, and their trademark 11:11 or 1:11 is the sign that they are here to help, you just have to ask. Some people say they pray for the needy when they see the numbers. Most believe the people around these phenomena have some type of positive action to perform.
Another theory is called the String Theory. This theory explains the basis of the 11 parallel universes, which is our reality.
Also 11:11 is the bridge to our vitality and oneness, the pathway to the beyond, an entirely different spiral of evolution. The 11:11 is encoded in our internal cellular memory banks.
And lastly the 11:11 may be a key, which trigger the things we have forgotten, the real magic of manifestation.
Now as for my personal theory–as you know there has been recent sightings of Motherships around the country, most notably in Stephenville, TX. Witnesses have seen symbols on the side of some of these ships. 11:11 could be a specific number like a bus route number. The 11:11 could flash across the ship signaling their flock to come aboard, "We are ready to go home".
I will be waiting at the top of the stairs — to welcome you aboard. It won't be long now my friends.
Enjoy– life is short.
MWiz.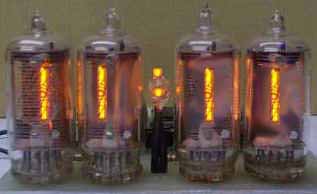 Do you feel IT???