Gabe Valdez, State Gaming Commission investigator and former state police officer in charge of the Dulce, New Mexico area for many years, passed away!!

by Norio Hayakawa
August 8, 2011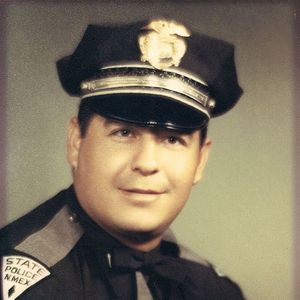 It is with deep sadness that I must inform everyone that our friend, colleague and hero, Gabe Valdez, passed away suddenly in his sleep on August 7, 2011 at his residence in Albuquerque, New Mexico.
Gabe Valdez, 67, was a long-time State Patrol officer in charge of the Dulce, New Mexico area for many years.
For many, he was the central figure in investigations on cattle mutilations and frequently reported sightings of strange flying objects that seem to have dominated the Jicarilla Apache town of Dulce, New Mexico since the mid 1970s.
Gabe worked with the late Paul Bennewitz from the very beginning in investigating the alleged rumors about an existence of an underground base in Archuleta Mesa, adjacent to Dulce.
He has truly become a legend.
There is no doubt in my mind that Gabe knew more about Dulce than what he reported to the public. And we may never know, now that he has passed away.
Gabe was a kind-hearted, soft-spoken and extremely likeable person.
He was generous and so courageous, something we should all strive for.
He helped so many people with his tireless effort in rendering assistance, almost 24-7, when needed.
May his soul rest in peace!
Here are a few clips in which he appears and makes comments on this topic:
Dulce, New Mexico and Cattle Mutilations (2011):
Cattle mutilations had nothing to do with aliens, said officer Gabe Valdez in this Channel 7 report of 2005:
http://www.koat.com/news/4492469/detail.html
P.S.
Gabe is survived by his wife, Margie; three sons; 5 grandchildren; a brother; and many nieces, nephews and cousins.
Funeral Services will be held on Friday, August 12, withVisitation from 8 a.m. to 9 a.m., followed by Celebration of His Life from 9 a.m., both at the Calvary Chapel of Albuquerque, 4001 Osuna Rd., NE, Albuquerque, NM 87109.
Burial service will be held at 2 p.m. at Cebolla Cemetery, Cebolla, New Mexico, his hometown.
Reception will follow at Cebolla Community Center (across from cemtery).
For those that feel inclined to send flowers, please send to:
French Mortuary
7121 Wyoming Blvd.
Albuquerque, NM 87109
However, the family is in the process of setting up a donation account in lieu of flowers to aid surviving family members of NM State Police killed in the line of duty. That is still in the works and information will be posted once that is finalized.
Please see Electronic Obituary at:
http://hosting-24467.tributes.com/show/Gabriel-Valdez-92062275
from Norio Hayakawa
http://noriohayakawa2012.blogspot.com