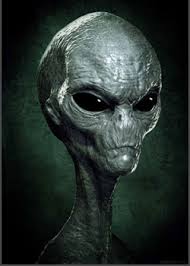 Please read Part 1 and Part 2 of this Archon saga (use the search bar on the website). The Archons, as I have stated before, are a cunning and ruthless group with little or no emotional investment in anything they do, especially to mankind. They have been here for probably thousands of years. Their overall influence has varied as their power over the earth has changed and other non-human groups have come and gone during Archon's occupation of our home.
First wave to defeat them is to have millions realize they exist and the fact they are sucking our emotional energy. This drain on humanity is so powerful that in time we could very well be a Zombie-type civilization. Just to know they exist gives us a bit of power, a quantum power that can start turning the tide against the energy vamps.
Next we must be fearless and not fearful, for fear is the nectar they crave. Being fearless will diminish their food source, and slowly starve them out.
And finally peace and love produce stability, calm and tranquility. Stop world conflicts and the cycle will be broken. The Archons will retreat and we will gain our sanity back. Humans will return from the invisible bondage we have been under for thousands of years. Most of the human race has not been aware of the tremendous weight that has been on our shoulders. A weight that has kept most of us in a stupor about our true nature and our lost ability to become the Universal being that our creator intended us to be. We are creators, we are manifestors and we are God-like as our creator.Made in his own image and more. And the Archons took all this away.
Sleep Tight, now we know, and we can start taking back our reality.
MWiz.