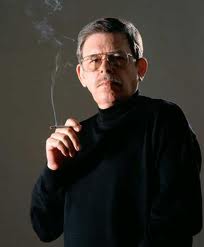 By David Bauder
Associated Press
Posted: 07/29/2013 09:51:26 PM PDT
Updated: 07/29/2013 09:57:29 PM PDT
NEW YORK (AP) — Art Bell, radio's master of the paranormal and outward edges of science, will return to the microphone on Sept. 16 with a new nighttime show on Sirius XM Radio.
Bell was one of radio's top syndicated voices in the 1990s before walking away from his nightly show in 2002 due to family issues. He worked occasionally after that but hasn't been on the air since Halloween 2010.
"I missed it terribly," said Bell, 68, whose weeknight show will air live from 10 p.m. to 1 a.m. ET. Sirius is building a studio at Bell's rural Nevada home where he will work.
A Sirius representative contacted Bell through social media a few months ago, leading to the formation of his show, "Art Bell's Dark Matter." He'll talk about things like UFOs, ghosts, near-death experiences and weird aspects of science. He'll do interviews and take calls from viewers.
Scott Greenstein, Sirius XM president and chief content officer, said the show will be "uncensored, unrestricted, uncluttered and utterly unique."
"There's probably more interest in the genre now than when I did it," Bell said. "When I did it, I was damned near alone."
Bell was on some 500 radio stations nationwide and "quit when he was at the top of his game," said Michael Harrison, publisher of Talkers, a magazine that covers the radio industry.
Harrison said Bell's subject matter has roots in old-time radio, and he predicted it will become popular once again in the coming years.
"He'll be looked at as one of the veteran, old masters," Harrison said. "He's the real deal when it comes to marching to the beat of a different drummer."
There's also a potential rivalry with George Noory, who replaced Bell on the syndicated show. Bell isn't a fan, saying he considers Noory "not edgy enough." Noory's program is on later at night, so the two will not compete directly live.
No contract terms were divulged.
Bell said he's intrigued to learn the differences between satellite and terrestrial radio.
"It seems to me they are the next step in technology," he said. "I've always been a technological junkie. The mix of what they're giving me, the freedom that they're giving me, is priceless."