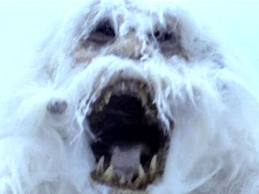 I have been a paranormal researcher for 46 years, and when it comes to concerns about my safety in the woods while searching for Bigfoot, I never had any concerns. Bigfoot to me has always been a benign being and at the very least would keep its distance from us humans. Although there had been stories of Bigfoot helping lost hikers and even protecting humans from bear attacks.
But now in this book from David Paulides I may have to rethink my feeling about a few of the Bigfoot. It seems like David has found a pattern that brings Bigfoot into suspicion of possible murder of innocent humans. His research shows clusters of missing people in the Western US and the eastern bordering the Appalachians Mts. He didn't study the states of Florida and Texas. For these two states would require two more books to cover the missing in those states. David provides a map of the missing and shows major clustering and its curious to note that the states in the dead center of the USA, North and South Dakota, Nebraska and Kansas had zero missing.
So what are the unique factors in these missing people's cases? 1. Majority of the missing are in clusters in or near National Forest Lands, parks etc. such as Yosemite, Great Smoky MT, Glacier National park and Crater National Park. 2. All disappearances were in a rural setting, not in an urban area. 3. Dogs with owners were involved in many of the disappearances.3. Bloodhounds and other tracking dogs lost the scent and some refused to track in the area. 4. Soon after the disappearances happened major storms developed over the areas, note Bigfoot are noted for their ability to weather control Micro-areas. 5. Afternoon between 2:00pm and 5:00pm the event normally happened. 6. The disappearances happened many times near swampy or dense underbrush areas. 7. Clothing was missing on many of the victims and sometimes completely naked, like Travis Walton (Fire in the Sky). 8. Berry Picking – (favorite Bigfoot food), humans walking through the area or actually picking the berries. 9. Missing persons found in a previously searched area.
So is it a rogue group of Bigfoot? Are they upset with humans for their direct destruction of the planet? I think the theory that David puts forward may sadly be true. My dear friend and Bigfoot researcher agrees the fingerprints point to Mr./Mrs. Bigfoot. But please remember there are many Bigfoot encounters each day and nothing bad happens. There are bad apples in every group.
Sleep Tight, There is no chance in your lifetime you will come across a Bad Bigfoot, but meeting a good one is very possible if you have an open mind.