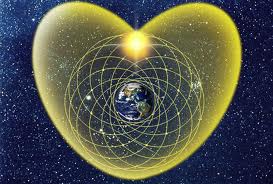 For Seekers Only – Frank Wolak presents at New Mexico UFO/Paranormal Forum's March Event
Frank Wolak is a man of diversity; the highlights of his career path are as follows: second Lt. US Army Engineer, West Point Graduate, Master of Science, Nuclear Engineer MIT, oversaw construction of a nuclear reactor in Alaska, and over the last 30 years he has studied and researched the positive side of life and all its possibilities.
Frank discussed the concepts that affect our personal life and all its challenges and the intense positive energy of the Universe and its role in granting the answers to what we desire. He walked us through the 24,500-year cycle and the present movement between the third and the fourth dimensions. If you are a seeker and you take advantage of the opportunity that the Universe will offer, you can move on to the next dimension.
Frank spoke with great knowledge about how we all have free will, how we obtain it and how we need to keep it. The theme I enjoyed the most was that we are all God. You are a creator, and you are a God. Love of everything makes us as I say "Big", and Fear is humanity's biggest issue – as I say it makes us very small. We as humans have been in a brainwash mode since we were babies. We have been fed fear to keep us in a sub-potential role here on earth.
Frank spent a good portion of his discussion on the role of the right and left-brains. Frank is saying as we shift in the next year or so, we or some of us will start shifting more into a right brain world, a God consciousness world. The shift to 4th dimension will be an era of no time/space, only energy.
And to the infinite only ask what you agreed to, and you will be satisfied forever. And one last thing: Frank made us do an exercise – make a list from your heart of the things that you desire and give it to the infinite. Put the list in a safe place and forget about it. Wonderful things will happen to you and when you get the list out of that safe place, you will see the infinite spirit has lived up to the agreement it made with you, when you came to hang, here on earth.
Sleep Tight – in the future you will not need to sleep, for energy doesn't sleep. Oh and one more Frankism – Don't reject anything that is put in front of you.
MWiz.
.