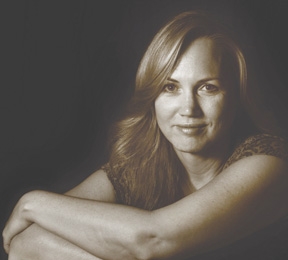 Shaman Elizabeth
"If you realized how powerful your thoughts are, you would never think a negative thought."
— Peace Pilgrim
It seems that nature has turned vicious lately with flooding, tornadoes, and higher than normal tempertures. In the Raleigh metro area, where I live, we have experienced tornadoes that took many lives, as well as record-breaking heat.
Nature is a reflection of our consciouness. We have all felt the stress of a bad economy, a housing market in its biggest slump since the depression, and a stock market that is still recovering (I know my retirement fund isn't what it used to be!).
I watched a video last week of scientists testing plants using a lie detector machine to see how the plants' surroundings affected them. What the scientists didn't expect to discover was that plants respond to our thoughts, as well as our actions.
When setting up the first experiment, the scientist had the thought of burning the plant's leaf to see if it would register on the lie detector machine. At the moment the scientist had this thought, the needle on the lie detector machine begin to have high readings! The plant probably didn't know what a match was, but it did know what fire was!
This event set off a series of tests, which showed that plants responded to human thoughts, in addition to other plants' thoughts. The video showed an experiment of a cabbage being cut up in the presence of another potted cabbage, which reacted with high readings.
So, while we are dismayed at our finances and unhopeful about the future, our surroundings are absorbing our thoughts. Nature's fearful and turbelent actions are reflecting our thoughts.
We don't have to be fearful, even if events aren't going as we would like. We can trust that our paths our laid out perfectly and that the Spirit has a mightly destiny for all us. And, if we don't stand in the way, we can lead glorious lives. Not necessarily in terms of money, but in loving gestures, healing words, and hopeful hearts.
NEW! A Course in Miracles Group in Apex, North Carolina
I have been inspired to host A Course in Miracles (ACIM) study group. While this may seem like a strange event for a shaman to host, I have discovered that there are no differences in the fundamentals truths between shamanism and the teachings of ACIM. Although they appear different in practice, they both believe in wholeness, relying on a higher power for healing, and asking for guidance from the Spirit.
The purpose of this ACIM study group is to emphasize "Application rather than theory, and experience rather than theology."
The ACIM group will meet every two weeks in Apex, North Carolina, except for June, July, and August, when we will meet once a month. If you live near here, you are welcomed to join us. There are no fees, and you don't have to come for every gathering.
If you are interested, please visit the Meetup.com website at http://www.meetup.com/Thinning-the-Veil-ACIM-Study-Group.
Blessed journeys!
Shaman Elizabeth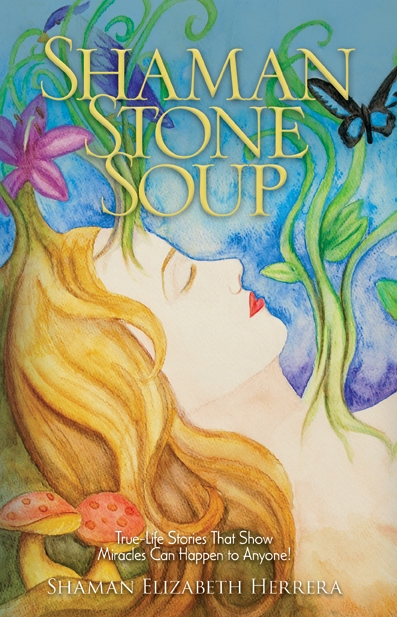 info@ShamanElizabeth.com
www.ShamanElizabeth.com
Upcoming Events
Speaking Engagement
June 6, 2011
Shaman Elizabeth will be speaking with the Miller-Motte College massage students in their Energy Based Modalities class. The presentation will include an overview on shamanic healing and how the spiritual affects the physical.
(private event)
June 14, 2011
Thinning the Veil: A Course in Miracles Study Group
Apex, North Carolina
Facilitated by Shaman Elizabeth. You are invited to attend.
Other upcoming events that might interest you:
Soul Retrieval Training
August 14-19, 2011
Portland Oregon
Taught by Sandra Ingerman
Mind, Body Spirit Expo
October 28-30, 2011
King of Prussia, PA
Featuring Doreen Virtue, Don Miguel Ruiz, and Michael Beckwith


Shaman Stone Soup
Elizabeth Herrera
The book that will help you believe in miracles!
Shaman Stone Soup is a collection of "beautifully written and heartfelt" stories in which Shaman Elizabeth Herrera brings miracles to life through her personal experiences and as a healer for friends, family, and clients.