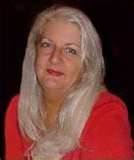 In the past 20 years, my meditation showed me many future visions. One of the impressive meditations indicated that temples, pyramids, underwater cities and livable caves, previously unknown, would show up as a confirmation that we have moved into a fourth/fifth dimensional reality. Throughout the years, I have watched for these signs and confirmations. Now I can share a few of them with you.
I lived mostly in New Mexico from 2005 through 2012. There are many wonderful magical places to visit there, and I visited many of them. My first power connection with New Mexico was Ojo Caliente, a complex of hot springs just north of Santa Fe and south of Taos. The cliffs there offer up a variety of waters with different mineral contents and healing properties. It is said that the Native Americans called this sacred land, and that no one was allowed to fight when sharing the hot springs, and it was also considered to be an area of opening to the inner earth realms. Geronimo negotiated many treaties while sitting in the peaceful healing waters. My friend and spiritual teacher, Kip Davidson, lived there for 10 years and taught me many things about the angels and elemental kingdom. I loved visiting there.
As I drove down that road often while living in Taos, I noticed these ancient rock formations that reminded me of the temples of Atlantis in my past life memories. I knew that those temples still exist at higher frequencies, and that if we can raise our vibrations to the right level, we can enter these temples, and they will once again become the power sources they used to be. No one I know shared that belief or memory except me, and I seldom spoke of it as it sounds far fetched and fanciful to most people. Eccentric, to say the least.
Last week, I saw an amazing listing online that confirmed my beliefs and reminded me that I need to share these experiences with others as confirmation of their own strange and wonderful experiences. Unknown to me, in all the years I lived and traveled that area, carved underground cathedral caves exist, and now they are available for us to live in. Check out the link below and the photos. I know that these were not available to the average person five years ago, but now we have made a dimensional shift that allows us access.
Certainly, it has been big controversial news that a large complex of pyramids have been found in Bosnia,
larger than the Egyptian ones, hidden under green hills, and no one thought anything was there until a few years ago when Semir Osmanagic, acting on intuitive information, began to explore them. Now, the unearthing is gaining support and has been confirmed by Egyptologists and archaeologists as a legitimate site. This totally changes the history of the area, as no one had any knowledge of the pyramid building culture in this part of the world. This supports my memories that Atlantis was "the world as we knew it then," and not an island or a city or a single culture. It was a time period in our earth history where temple/pyramid cultures were the norm. I believe these have only been recognized since we have shifted dimensions so we are now vibrating at a frequency where we can see them. Energy has been detected radiating from the pyramid of the sun. Previously, these structures would have been solid rock to us.
http://www.bosnianpyramids.org/
Fantastic underwater cities are surfacing now, some that have been supposed for a long time, but never found. It is said that underwater cities now being found can rewrite our history and change many religious beliefs. My sense is that we are expanding to enjoy a greater understanding of our past, present and future, in all directions. The following ink has some great photos and comments about this.
http://beforeitsnews.com/beyond-science/2013/09/%E2%99%9E-%E2%99%98-underwater-cities-could-rewrite-our-history-books-and-destroy-several-religious-beliefs-2443662.html
In addition to all these unusual findings, crop circles, snow circles, stone circles and all kinds of mandalas are being created by humans and unknown sources. A 13 mile construction went totally unnoticed even though it was frequented by government airplanes for years. This ancient mandala is only now being publicized. We think we just didn't know about it, but I can tell you that we were not capable of seeing it previously. Now we are. This is deeply etched in stone/dirt in the desert. How did that go unnoticed?
http://www.anonymousfo.com/AFOStream/NewsStories/May2013/13MileCropCircleDiscoveredInDesert.html
Anyway, as 2014 begins, I want you to know that the world is changing fast and furiously in ways we don't even understand or remember that they are different now. So, when you notice these anomalies, jot them down, share them, be weird, be aware and know that all is well, and we are evolving.