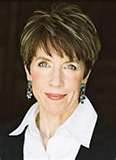 A new era for America is beginning. How can you best position yourself to work with all the new changes, especially in your lifestyle? What does your own personal year number tell you about how 2013 will affect you? Where should you consider living? What new areas of employment are on the horizon? Is your house number still working for you in light of these changes? Come and bring your questions!
2) January the No. 1 Month
Well folks, you have done it again! You have lived through another hair-raising experience of 2012 and the world did not end—nor did it come close to ending. Because you have stayed the course and lived to see another day, you get to experience 2013. What can we expect for the first month of this New Year?
Not much!
January is your sleeper month. We have barely recovered from the holidays and the
Father Time Visiting
left over energy of 2012, a 5 year of unexpected change. January is trying to sort out what leftovers of change we can expect and prepare us all for 2013, a No. 6 Universal Year.
During January we want to walk through a new door of our lives. It is a fresh start but one which we must plan for. All resolutions made but not in writing are not worth the paper or mobile device they are not written on. In short, you must write down clearly and precisely what you expect to accomplish by this same time next year. Bobbie Christensen, a prolific writer http://www.booksamerica.com/ – check out her helpful books- gives this advice for 2013 planning:
"Create a written list of what you want to accomplish this coming year whether it is paying off debts or taking a real family vacation…..post that list where you can see it every day.
Next create a list for each of these things with the step-by-step details of what you need to do to accomplish each of these things and post it where you will see those lists every day and be able to check off the things you have accomplished.
Only you can change your life for the better but you have to have a plan or nothing will actually happen." Think and plan on paper. Carry the piece everywhere—in your wallet, on your dashboard, on your mirror, by your bed and other places you routinely visit.
Wake up slowly in January. Use the first few weeks to get settled in and lay the ground work of your plan. In a one year or a one month, it is the seed planting year or month. Things will begin to move more by the 4th week of the month.
The art of staying young is to have the ability to be able to lower your resistance to starting over. Remember this!
3.) Question and Answer:
Why do we have these "end of the world" episodes and why do people believe them?
Answer:
Whenever we are in a position to change from one Age to another—such as we are experiencing now, from the Piscean Age to the Aquarian Age—we are going through gradual but steady changes in energy, thought and pattern. These Ages are long—approximately 2200 to 2400 years. To leave one of these Ages (and each age is different), we must adapt to the New Age. This can take a few hundred years of transitioning. During this time, there is much fear, uncertainty, hope, promise and a great unknowing.
We have just come out of the old Piscean Age. During this age, Fear was the teaching tool. As a group, we are a pretty fearful lot. It was during this Age that many of our existing religions were created i.e. Islam, Christianity. As the Age fades away, so do the religions. Scratch the surface, and you find a great deal of superstition. Fear and superstition sell like hot cakes. Throw in little bits of rumor and ancient texts and you have a proper stew. This time is was the Mayan Calendar. We had Y2K back at the turn of the century. T'was ever thus. Humankind is used to being scared.
Now for the second part, why do people believe them—people are followers. They like to be in a group—hence religious communities, meetup's, country clubs etc. In some strange way, by believing that everything ends on a certain day relieves them of having to wonder when they will die. It is already decided. Okay, that's a relief. I think I'll just go blow this paycheck on that trip to Vegas—besides, I am not going to be here after that date. It sounds crazy and is crazy to thinking people. BUT, many people fall under the spell and if they don't completely believe it, they might just wonder and think what if?
Fortunately, the Age of Aquarius ushers in the Age of Reason and the practice of thinking. What a concept. We will be persuaded and many times forced to have to think instead of escaping. Many activities we do today, texting, working, TV watching, entertainment, do not allow us to think. We will be instructed to think, to reason and to be responsible for our action. The Piscean Age had a quality of escapism in it. The Aquarian Age doesn't. Get prepared.
4) View from the Freeway
Move Forward
Happy New Year! May the force be with you and remember as one of my clients told me "Let Go or Be Dragged".
You will be hearing more and more doomsday stuff for all quarters of the earth. The government is dysfunctional, the system doesn't work, the people are too greedy, the poor are too poor, the environment is falling off the cliff, the middle class is shrinking and it's all going to hell in a hand basket. Or is it?
If you can keep in mind that "nothing here in finished" and that we are all still a work in progress, you can understand that we really are making progress, that we are advancing, that we are becoming united—even through antagonistic methods.
America must work with China. China has to work with America and other countries. The Middle East is a hot bed of upheaval and a destruction of an old order. Women are speaking up and demanding better care, more respect and more opportunity. Excessive action in the financial markets, government corruption and waste is being exposed so it can be repaired and replaced. This is unpleasant to watch but it is progressing.
The American writer Ralph Waldo Emerson wrote that "the years teach much that the days never knew". So here we are looking at days rather than years. Think in longer terms, become involved in things that matter to you. Join others who are working towards a goal of moving us forward.
No matter how much you may get caught up in the speed of social media, information technology, you will never be able to catch up or stay current without giving up other important areas of your life. 2013 is the year to make a decision that you will be your master of technology rather than its slave. In 2013 you will take time to think and not to continuously escape through work, exercise and entertainment. As much as you meditate, spend at least that amount of time thinking.
2013 will be a year of more responsibility, a year to clean up all debt, community service and to tend your health. It is a No. 6 Universal Year which is all about eating healthy, tending to family, being responsible, accountable and facing all debt square on. This year is about commitments–keeping them. What commitments have you made to yourself? Have you kept them? This is the year that you must now do so. Honor what you have started! If you said you would finish the basement, this is your year to finish it. It is a divorce and marriage year as well so expect to hear and see more of both.
2013 asks you to get out of self-deception, denial and escapism. Overall, the energy is good for a 6 year. With Pluto transiting in Scorpio, it is better for the United States and we should start to see the light of day at home. We will not arrive there for several more years but we do know that we have seen the light. Happy New Year.
5) Trends and Forecasts
There are lots of exciting discoveries on the horizon. Get enthused.
A.) Need a personal assistant? Kiplinger's is reporting that next-generation smart phones will be yours. Sensors and apps will track everything from your location to your blood pressure—-even mapping out less stressful traffic routes if your blood pressure rises.
B.) By the end of 2013 President Bashar al-Assad will either be in exile or be off the planet. Even the Russians are stepping away from him.
C.) Get ready for the robots. They are coming to a neighborhood near you. Already 1.4 million robots are deployed worldwide—shipments are growing. It is an enormous industry and will replace many workers. It will also create whole new industries for jobs. Think of new types of training. Investigate this area. It is fascinating.
D.) The Daily Mail is reporting (December 10, 2012) "Camouflage Fabric That can Make Soldiers Invisible" Sci-Fi is really here! The US military is backing the development of camouflage fabrics that could one day make their soldiers completely invisible. The so-called 'Quantum Stealth' camouflage material is said to render its wearers completly invisible by bending light waves around them. ……It's development is so secret the Canadian company behind it says it cannot even show the technology in action and offers only mockups of its effect on their website…Both the US and Canadian military have confirmed that it also works against military IR scopes and Thermal Optics"
E.) "A Retailer for Free Stuff"—(Fast Company – December 4. 2012) "Yerdle, a new website where you can list things to give away—hopes to change how we view consumerism and make it easier to give unwanted purchases a second life. Yerdle isn't aiming to be a Craigslist or Freecycle clone. It is trying to create a whole new model of sharing—one that resembles a traditional retail experience and one that other retailers might actually want to get involved in. Co-founder Adam Werback says the idea for Yerdle first came to him after a trip to India where he met women setting up "savings circles". They'd save up money to buy things that they could share amongst themselves. Speaking of sharing, see also Relay Riders—where you can share your car (at a price that you set per hour or per day) and where the company seems to have worked out some of the issues of liability insurance.
F.) NYSE Deal Shows Future of Finance – (USA Today-December 24, 2012)
20 years ago the NY Stock Exchange and its young rival NASDAQ accounted for 97% of the total US stock trading volume. Due to rapid development of computer technology, dozens of alternative trading venues have sprouted up increasing competition for volume and driving down the exchanges' profits. It is ultimately pushing the NYSE—one of the most enduring symbols of American capitalism—towards increasing irrelevancy.
For more trends and forecasts—join us on January 27th from 2 – 5 pm in Laguna Hills.
7) Ponder This
Worth Thinking About
"You cannot write the next chapter of your life until you STOP RE-READING the last one."
Author Unknown
"I am now ready, willing and able to experience change, challenge, opportunity and growth with courage, confidence, faith and ease. I have everything I need and more knowing I am loved, supported and connected to the Sacred, Eternal and Divine with each breath I take."
Yogi Bhajan via Hari Bhajan Singh Khalsa
=====================================================
For More Upcoming events: See my website to register and more information:
http://www.gailminogue.com/product-category/events/