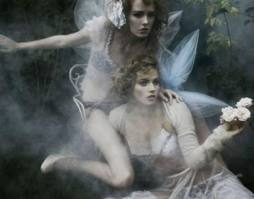 Gary Plapp and his Dowsers January meeting had the delightful speaker named Tina Gibson, a 5th and 6th Grade teacher. Tina, a Greg Braden disciple, had an interesting and profound way of communicating. We speak of Crystal/ Indigo children; well maybe she is a Crystal teacher. She spoke in visual sound bites, or I guess packets of wisdom to live by. If you take these packets (short sentences) and filter them through the right brain, it quickly explodes into a thousand words and concepts.
So here we go, life is meant to open our consciousness. A personal painful event is pivotal in being able to surrender to the infinite. Pain and discomfort create opportunity for change in our life. We must be willing to listen to enter a state of surrender. We must learn to be neutral in the presence of distress, for there is blessing in all events. We can show emotions, but don't let emotions control our lives. Emotions are what separates us from most of the other species in the universe. They are what is "Human".
Always let go, accept what is, and accept oneself in every way. Guide oneself by your feeling through the heart-mind. The quicker we all realize we are all perfect the quicker we can enjoy life's journey.
With focused consciousness awaken into the zero-point, which is the part of the universe where personal creation takes place. Change is coming but not to be denied, and we live in a world of all possibilities. Our feeling can show us the way. And use synchronicity as your inner leader to guide you through your changing paths.
And finally, Life is a workshop, live through Life – and always, always take responsibility. Tina presented the above concepts of guidance through wonderful short stories. Thanks Tina.
Sleep tight – and surrender to the night – for the infinite will provide abundance and joy.
MWiz