Part One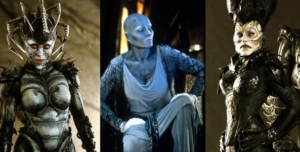 In October of last year I had a very unusual dream that seemed to encompass both this world and the ethereal realm. Most of my blog posts have been about the Greys and a few including the Nordics and Insectoids. This dream/memory I am going to share with you is one of the few Reptilian experiences that I can remember. The fact that it happened here in Utah doesn't surprise me since there is a huge community living underground here extending through the Salt Lake valley and towards Dugway Proving Grounds.
But to put things in better perspective, let me go back and relay an experience I had in Salt Lake City, 9 or 10 years ago to set the stage. I was at a big convention center for a conference centered around a product that I sold called Nu Skin. The company is based in Provo, Utah and I came out to see firsthand their complete line of products besides the typical pep rallies. I must admit that I did find at the time a very weird energy at the conference and I found some of the people strange for a lack of a better word. Some of them just didn't fit the typical profile of the entrepreneurial types walking around like myself.
Around the afternoon of the first day, I decided to go outside and walk around since I was tired of sitting and listening to the multitude of speakers lined up. Plus the large crowd was exhausting to navigate through and I'm not a crowd kind of gal. I started to walk towards the large Mormon temple and crossed the street by a big underground car garage. It had a strange energy to it but I thought, well, this is a new city that I've never been to before so maybe it was more me than the underground garage. As I was walking I saw a young man in a security guard uniform walk quickly towards me. He told me I needed to go immediately and to walk away from the underground parking garage. I saw a black SUV pull up around the same time he came over and impatiently told me I needed to leave. At first I thought he was being rude and I coldly asked him directions to shops and restaurants and he pointed towards another street. He left in a hurry and I crossed the street and started walking towards the direction he pointed to.
I know now that the SUV I saw could have been my down fall. I am sure at this point that there were Reptilians riding inside and that Security Guard … saved my life.
Rainbow