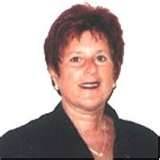 I just got this newsletter today from my spiritual friend in New Mexico, Sharon Cheney, and it resonated
with my own process, so I wanted to share it with you. I hope it's helpful. I am experiencing all of these symptoms right now, and it's so easy to forget how much we are affected by the shifts and changes within that eventually are for a good purpose, but in the moment feel dissonant. Let me know how you're feeling these days and if any of this resonates with you. Hugs and encouragement for all that is.
June 2013 Knowledge Newsletter by Sharon Cheney
Dear Friends,
We are all going through a process of transformation whether we are aware of it or not. As you go through this period of change, you may experience a variety of symptoms as you adjust to the higher consciousness which was anchored onto the planet on December 2012.
Ascension Symptoms
Below are some of the changes and symptoms you may experience. If you have been experiencing any of these changes, please do not think there is something wrong with you or that you are seriously ill. Normally these symptoms do not persist more than a few weeks or may be intermittent. I speak from experience as I have experienced almost all of the symptoms described below. Should any symptoms persist for a longer time, please consult a medical professional.
Fatigue: You may experience body aches and pains as well as fatigue without cause. Your body is losing density and is going through intense restructuring. As the body goes through these changes, it requires a lot of energy to upgrade your light body with the end result being that you will be freed of dis-ease, aging, and limitations.
Intuition: Your intuition will increase as your DNA changes from carbon to silicon based. Think of a silicon chip in your computer and how much information can be stored on it. With silicon based DNA you will be able to remember what is on your soul record and access other information from the higher realms. This is occurring because of the higher frequency energy on the planet. Higher energy is the equivalent of more information and leads to more intuitive insights.
Heart Centered: You may feel more heart centered, compassionate and creative as you open to greater cosmic consciousness because the pineal and pituitary glands are opening fully to function as they were designed to do. Being heart centered is also a sign of fifth dimensional consciousness where we feel one with all that exists.
Sensitivities: There will be an increase in your sensitivities. You may become sensitive to things that never bothered you in the past like smoke, smells, negative people or places, noise, foods, violence, etc. You can be easily overwhelmed and overstimulated. You may have an intolerance for lower vibration energies that come up in conversations, expressed attitudes, and societal structures. This occurs because you are resonating at a higher vibration now and your energies are no longer in alignment.
If you are seeing or hearing things, it is because you are experiencing different dimensions. This will occur depending on how sensitive you are. It is also a reflection of your level of soul evolution. More evolved souls have access to the higher dimensional information so you are not being singled out to experience weird things.
Polarization: You may have noticed that you are no longer comfortable in the company of people you have known for some time. You may feel a need to withdraw or take a step back from some family members or friends as you are evolving more quickly than they are, causing a disparity in vibration between your energy and theirs. You may feel drawn to new people who are more compatible with the new you or you may prefer to be alone.
Trust: As challenges arise in your life, you will be asked to move forward with trust instead of fear. I know this is easy to say and hard to do especially when we do not know what the future will look like. We are living in a time where the past is over and we are creating a new way of being and living. Our future will not look like our past and we must be willing to go through this transition period with trust that everything will be okay until we are fully anchored into the new future that awaits us.
Sadness: You may experience emotional ups and downs, weeping or a deep inner sadness for no apparent reason as you release and transmute past experiences. You may also feel a need to cry for no apparent reason. This is a healthy way to release pent-up old emotions that have been locked in the cells of your body for a long time. Just allow yourself to cry and let go instead of question why.
Anxiety and panic: You may experience fear and anxiety as you let go of behaviour patterns that you developed for survival in third dimension. These behaviors are no longer needed in the higher realms. This can be confusing and make you feel vulnerable and powerless. If you feel like you are going insane or must be developing a mental illness of some sort, this will pass. You are rapidly experiencing several dimensions at once and are just not used to it.
Changes: You may feel a need for a sudden change of job or career, to move or have a new relationship. The outer world is a reflection of our inner world. As you change internally, your life circumstances may no longer reflect the new you. Don't worry if these new desires do not manifest immediately. They will when the timing is right.
Your plans may suddenly change in mid-stream and go in a completely different direction. While this may seem strange to you, it is best to listen to what feels right to you within rather than doing what you have always done. Your soul knows best what is good for you and is guiding you to place. Finding peace and trusting everything will be okay as you go through these changes is the real challenge.
Sleep Patterns: You may have new sleep patterns where you awaken during the night, require less sleep or have periods of deep sleep. The body's need for rest can be acquired through meditative practices or with a lessor amount than previously required. There are a lot of change going on in your body and energy fields. If you cannot get back to sleep, get up and do something productive rather than lying in bed worrying.
Eating Patterns: As your body adjusts to this higher state of existence, you may require little to no sustenance, although always drink a lot of water. There may be a need to eat often, experience attacks of low blood sugar and a craving for protein. There can be weight gain, especially in the abdominal area with an inability to lose weight no matter what you do. Your body requires an enormous amount of fuel for this ascension process so trust that your body knows what it is doing.
Loneliness: You may experience feelings of loneliness, even while in the company of others. You may feel alone, removed from others, and will not want to be in groups of people. Your feelings of aloneness may cause you to feel anxious and lead to difficulty relating to others. It may be difficult to explain why you feel as you do and others may have difficulty relating to you or understanding what you are going through unless they are experiencing something similar. [SP note: On the flip side of this, you may also feel like you can't handle being around others in the same ways you did in the past.]
Dreams: Intense dreams may occur which can include vivid dreams of violence, chases or scary situations as you release old lower vibrational energy from past lives and experiences of which you are unaware. Even if these dreams are unpleasant, they are beneficial. Night sweats and hot flashes may also occur as your body burns off the residue.
Disorientation: You may feel physically disoriented, ungrounded or spatially challenged as if you are walking between two worlds during this adjustment period. If may be difficult to remember where you were going and what you came into a room to get. There may be a feeling of loss of identity like not knowing who you are any longer and a loss of a sense of place in the world. This disorientation is occurring because as your consciousness transitions to the new energy, your body lags behind. It is a good idea to spend more time in nature to help you ground these new energies.
Out of Body Experience: You may at times feel out of your body, as though someone is talking, but it is not you. This is a natural defense mechanism when we are under acute stress, feeling traumatized or out of control. Your body is going through a lot and you may not want to be in it. This is a way of easing the transition process so that you do not need to experience what your body is going through.
Loss of Identity: You may experience a loss of identity as you try to access the old you which is no longer there. You may not know who you are looking at in the mirror. You have cleared much of your old patterns and are now embodying much more light and a more purified divine you. You may notice yourself talking to yourself more as a new level of communication takes place within. The conversations will become more fluid, coherent and insightful with time. You are not going crazy, just communicating with your guidance and Higher Self.
You may short term memory loss and only vague remembrances of your past. You are living in more than one dimension at a time. Sometimes in going back and forth, you may experience a disconnection.
Life Purpose: You may have a strong desire to know your life purpose and how you can fulfill it. Your life purpose is the sharing of accumulated gifts and knowledge acquired in previous lives and can be a need to help, heal, bring joy, teach just to name a few. You can recognize your life purpose because it will always make you feel good and you can do it easily.
Loss of Passion: You may feel totally dis-impassioned, with little or no desire to do anything. Take this time to do nothing and don't fight yourself on this. Your body knows what it needs. It's similar to rebooting a computer. You need to shut down for a brief period of time in order to load the sophisticated new software or in this case, the new Christ-seed energy.
The new energy supports the feminine mode of basking, receiving, creating, self-care and nurturing. Get in the habit of asking the Universe to manifest what you want while you are enjoy yourself and having fun.
A Desire to Go Home: This is a feeling of not wanting to be here any longer or having an overwhelming desire to return Home. This is not suicidal urges based on anger or frustration. It comes from remembering who you truly are and wanting to be your true Self. This feeling can be especially strong for highly evolved souls and people who have off planet origins, as many souls came to the planet Earth from other star systems. While you can leave your body if you wish, you are really needed here to help with the planet's transition to fifth dimension. This is why you choose to incarnate at this time – to be a teacher and a way shower for others.
http://www.sharoncheney.com.
Posted by Sandy Penny at 1:46 PM