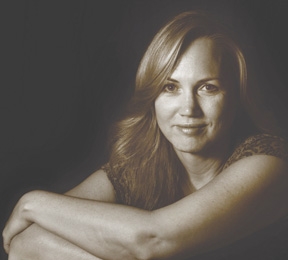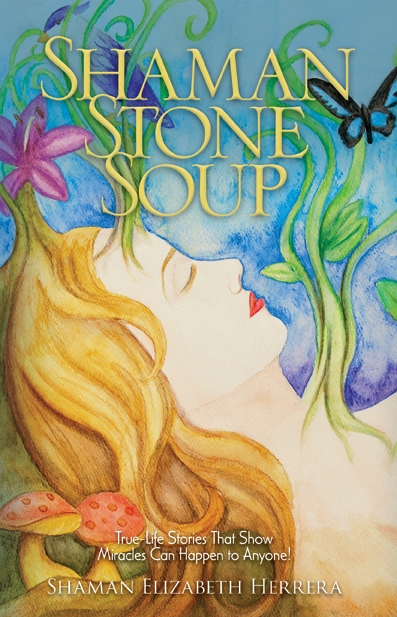 Shaman Stone Soup
By Shaman Elizabeth Herrera
The Book that will Help You Believe in Miracles!
Many people believe miracles do occur—to other people. Yet, miracles can happen to anyone. In the new book Shaman Stone Soup, Shaman Elizabeth Herrera brings miracles to life through true stories of personal experiences and as a healer for friends, family and clients.
She offers a view of the healing process from the "other side" by showing how spirit guides, angels, and enlightened teachers answer our calls for help through miracles.
In Shaman Stone Soup, you'll find stories about the ghost who overstayed her welcome, the spirits of ancient wise men who offered advice and a miraculous healing from cancer, a conversation with a hurricane and its unintended impact, the man who got out of his wheelchair to go hunting and fishing, the severing of karmic ties and its impact on a young college boy, a vivid dream of a pastor who needed guidance, the transformation of a schizophrenic, loving contact from her mother who died unexpectedly, and more.
Shaman Stone Soup offers a multifaceted view of miracles that is not limited to shamanism, A Course In Miracles, religion, spirituality, or lack of faith, but rather emphasizes that miracles are natural occurrences experienced by everyone.
Shaman Stone Soup is available on Amazon.com in both Paperback and Kindle formats.
About the Author
Shaman Elizabeth Herrera is a healer whose life has been filled with miracles. She is dedicated to helping others believe that miracles are possible and encouraging them to accept these wondrous gifts for themselves.
Blessed journeys!
Shaman Elizabeth Herrera
www.ShamanStoneSoup.com
www.ShamanElizabeth.com