I believe to a degree they have in the past – with numerous visits to nuclear weapons sites around the world and causing them a bit of chaos. There have been many reports over the years of the ET types changing firing codes on the Nuke weapons. Now as far as Climate change not so much that is detectable. But I believe they could help us in that arena if they wanted to.
Although if their goal would be to eliminate us, climate change would do that without the long-term effects of a nuclear war. So below is a nice Opt-ED via CNN from Governor Jerry Brown – on our doomsday Clock
____________________________________________________________________________
Edmund G. (Jerry) Brown Jr. is Executive Chair of the Bulletin of the Atomic Scientists. He completed his fourth term as the governor of California in 2019. Robert Rosner, a former director of Argonne National Laboratory, is the William E. Wrather Distinguished Service Professor in the Departments of Astronomy & Astrophysics and Physics and the Harris School of Public Policy at the University of Chicago. He chairs the Bulletin of the Atomic Scientists' Science and Security Board. The opinions expressed here are their own. Read more opinion at CNN.
(CNN)For a year now, the world has been ravaged by the horrors of Covid-19. It has caused millions to lose their jobs, overwhelmed health care systems and dramatically changed how we live. The disease has killed more than 2 million people and infected 100 million around the globe.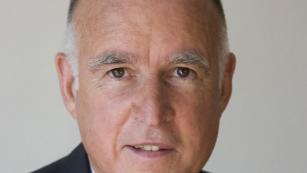 Jerry Brown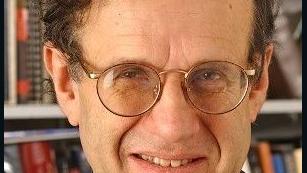 Robert RosnerEven so, we face fundamentally greater threats to humanity than this pandemic. We refer to the catastrophic dangers which nuclear weapons and climate change pose — dangers that preceded this pandemic and will persist long after it ends. Unfortunately, and unlike the priority given to developing a vaccine against the virus, little progress was made to reduce the danger of the world's nuclear weapons arsenal or to effectively slow the carbon emissions warming our planet in 2020. The sudden appearance and confused response to the virus makes all too clear how ill-prepared the world can be when it has to deal with an unprecedented threat of global magnitude.This is why the Bulletin of the Atomic Scientists announced Wednesday that the hands of the iconic Doomsday Clock remain at 100 seconds to midnight — as close to the end of humanity as the clock has ever been. The temptation, of course, in a dark hour is to cling to even the faintest signs of light and hope. And the truth is that there are some encouraging signs now emerging. However, we continue to teeter at the brink and moving the Clock away from midnight would provide false hope at a time when urgent action is what is needed.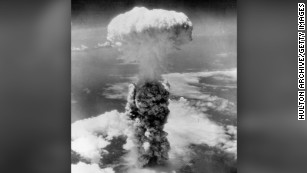 Why do we still have The Bomb?In 2020, the nuclear powers continued their blind and bellicose march toward catastrophe — with the recklessness of spending to "modernize" weapons systems matched only by recklessness of world leaders' rhetoric. As we see it, the potential for the world to stumble into nuclear war increased last year. Despite this looming danger, there is little dialogue, but lots of accusation and blame shifting.close dialog
Healing a divided country starts with listening. Sign up for refreshing takes from every perspective.SIGN ME UPBy subscribing you agree to ourprivacy policy.Governments also failed to sufficiently address climate change in 2020. While the pandemic-related economic slowdown temporarily reduced carbon emissions in 2020, atmospheric greenhouse gas concentrations hit a record high — and it was one of the two warmest years on record.At a time when fossil fuel use needs to decline rapidly to avoid the worst effects of climate change, oil and gas demand instead are projected to recover to pre-pandemic levels.As we noted in the 2020 Doomsday Clock statement, the existential threats of nuclear weapons and climate change have intensified in recent years because of a threat multiplier: the continuing corruption of the information ecosphere on which democracy and public decision-making depend. This "infodemic" came into even greater focus as governments struggled to contain and confront the pandemic.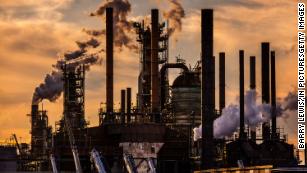 An expert's advice on talking to the climate skeptic in your lifeThe now widespread and wanton disregard for science and the large-scale embrace of conspiratorial nonsense — often driven by political figures and partisan media — undermined the ability of responsible national and global leaders to protect the security of their constituents in 2020.Nonetheless, we do see some positive developments that could turn back the hands of the Doomsday Clock next year. The election of a US President who respects science, acknowledges climate change as a profound threat and supports international cooperation puts the world on a better footing to address global problems. And the new administration has already taken two meaningful steps: The US is rejoining the Paris climate accord and agreed to extend the New START arms control agreement with Russia for another five years. In the context of a post-pandemic return to relative stability, more action rooted in science and multilateral cooperation could create the basis for a safer and saner world.We will be watching these developments closely in the year ahead, but this is no time for celebration. We remain perilously close to catastrophe. The pandemic laid bare our shared vulnerability. Now, the question is whether we choose to recognize that vulnerability with respect to the climate and nuclear threats. The imperative must be to rise above narrow nationalism and embrace planetary realism, recognizing that nations, no matter how different, share profoundly common interests.Get our free weekly newsletter
(( If you like us Truthseekerforum please free subscribe – right column – "Subscribe to our wonderful site" ))Also, share your experiences in the same column – we answer all questions and inquires. And also we now have a Youtube channel – Dimensional Walking – come in see us, Like us, and also subscribe there ALSO PLEASE- we can also directly answer any questions at dimensionalwalking@gmail.com