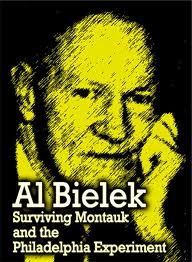 About 5 years ago, I was sitting in the living room across from a guy named Al Bielek. Yes, the Al Bielek, the guy they call the "walking encyclopedia". And he was that. Al and his stepbrother, Duncan Cameron, were part of the Philadelphia Experiment and the even stranger reality called the Montauk Project. Al would answer any question under the sun and stars, including but limited to, is there or was there life on Mars. Well that question, which I did ask, started us on the journey through and around the world of Jump Rooms.
At that point I had never heard of Jump Rooms, thought it was just crazy talk. But Al was very convincing that the US Military had obtained the technology from off of a crashed alien ship. Our government had reversed engineered the room; it was a room that looked more like an elevator. And like an elevator it took you from point A to point B, but A to B was across million of miles in the matter of minutes. He explained the probes we sent in the past to Mars were sent just to set up a Jump Room on Mars as you need one on both ends of the transport. The US had been working on the project for over 70 years, since any reverse engineering project is a slow tedious process. Also rumored is that some of the original work was done with the help of the Nazis who would come ashore from their subs at Montauk Point and enter Camp Hero.
Camp hero also housed the famous time machine that Al Bielek's stepbrother Duncan would travel in, so the story goes. One of the most amazing things Al said about the Jump Rooms was that human mind- consciousness ended up being the power behind the Jump Rooms, and the structures called Jump Rooms were places to sort of mediate your way through space. Al also said something like Jump Rooms were targeting locations to send and receive the conscious impulse. Wow—crazy talk (?)
Sleep Tight, your mind will and can transport you; it is a powerful vehicle.
MWiz.