Why have we been spending so much time on this underground stuff? Because I believe this may be the key to the whole study of the non-human entities and their agenda here, their nest, their base camp–where it all happens.
The main hub, Dulce, New Mexico, may be the home of thousands of mainly reptilian beings. This sleepy little town sits quietly above this amazingly busy and strange underground empire–an empire where we humans have little or no control even though there are also thousands of humans working there- mostly in the top levels of the facility. There have also been rumors of mini wars between humans and non-human entities over the last 20 years.
Above ground in Dulce (population 2,623, nearly all Native Americans) at an elevation of 6,769 the views of the surrounding high desert are beautiful to say the least. One person I knew several years ago was going to be traveling to Colorado from New Mexico on a sales trip and I suggested to him to stay in Dulce for one day and a night, take some pictures and see what you can see and feel, all on my dime. He did, but he didn't stay over night and the only picture he got was of the Best Western Motel there, but if you look closely -a UFO was in the upper left corner of the photo. He did not stay because he felt very strange and very uncomfortable, like there were eyes watching his every move. Another family group I know was going to Dulce just to see if they could see something that would hint at the underground activity. As they got into town and were filling up their gas tank at a convenience store, the husband was approached by (something) maybe a police officer that stared at him and telepathically told him to "Leave Now". The husband retrieved his family from inside the store and got into their vehicle and never looked back. He is still affected by this strange encounter years later.
I have heard and read about similar encounters by other people visiting this area. There are beings watching on top so no one can see below.
So if you want to experience another place, another world, Dulce's your place.
If you have had your own experiences at this Destination Strange- please write a comment.
More Dulce to come.
Enjoy- sleep tight – our government is watching over us.
MWiz.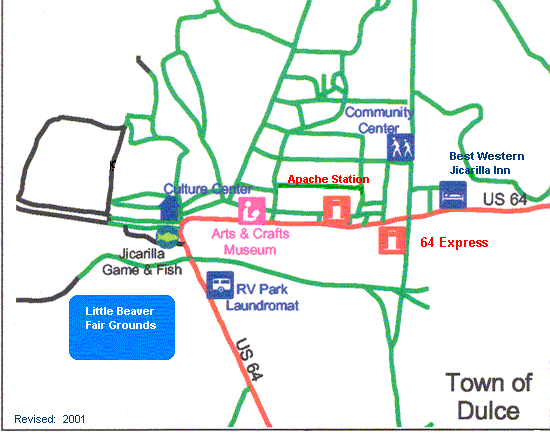 Little sleepy Town- maybe over the world's biggest secret.