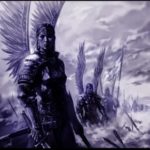 Slowly, I wake up some mornings, feeling groggy, almost as if I never went to sleep. Where did I go in my dreams and why this time, can't I remember anything? It's either a slice of bursting detailed memories surging into my morning rouse or forgetful bits and pieces of blurry images and shadows that disappear before my eyes slowly open. Did I fail the task of bringing the images with me … again? I often wonder why my body aches with a knowing recollection yet my mind is a blank, confused mess.
Years ago when I was at the tender age of impressions and influence, two worlds that enveloped my perception of reality, seemed to collide in the dark and ambiguous night. Night is the cover of secrets, the unmitigated silence of whispering truths. The truth we all seek comes out at night, revealing its secrets in the shadows, yet it disguises itself before day break, fading into the sun's luminous glow. Visions and dreams of the night before, merge into daily activities that seem to be of no consequence. It feels as if the encumbering night's efforts are lost without hope and eventually forgotten by day's end.
Religion plays a huge part in dream analogies because the faithful find it easier to follow indoctrinated assessments or answers already in-place, called tenet interpretations. Does the experiencer become a fantasist or a casualty of long ago foes fighting and playing out the legendary testaments between realms? Looking back as a child, I always felt that placing such impressions upon me was a particularly cruel and callous to a point, ultimately making my dream-state, a hellish nightmare. As the survivor of childhood visions and dreams, it often times felt as if Heaven and Hell were so preoccupied within their contentious clashes, that they developed into insensitive adversaries to the very souls for which they both wager such a high price for.
Even now, I occasionally find myself in the middle of warring adversaries, colliding into my dreams, giving me visions of an unbreakable and timeless rivalry. Unmistakably, I'm the link that binds them together as all souls are with unmitigated resilience and unintentional fortitude.
To remember or not to remember, which is worse?
We want to know what we can't remember, and yet, there is a part of us that resists the truth, closing the door to elucidating memories that would unlock the all encompassing abysmal dread of the verity of knowing. Once we understand the signs, meanings and messages of dreams, we can no longer pretend that normalcy in real life can carry on. There's always a responsibility to knowing the truth.
What can the truth be to a child experiencing religious visions or dreams? My memories from those unremitting and diverse shadows, swirling with hued colors in and out of my vision, resulted in me always feeling like I was spiraling out of control. I would spin like a top and the pit of my stomach would tighten up in knots, hands and legs flailing in the wind. The speed of my downfall would be lightning fast but the images below me always stayed distorted, small and the same. Something would catch me and then another image vague, barely visible with a finger-painting smudge and blurry outline, would explode into my subconscious, grabbing at me, manipulating my senses lifeless and inert. Within seconds, my slumber would be awakened by the sounds of wings fluttering and thrashing upon an imperceptible semblance of a humanoid image, bringing me back from my desolate and extreme despondency. The smell and closeness of fluttering wings would flood my senses with an aphrodisiac kind of ethereal delight. It was as if the air surging into my lungs allowed me to breathe in the essence of heavenly fragrances and scents from whence all things began, the timeless, archaic and rapturous breath of God.
These days, I routinely wake up with my heart pounding, confused at first as to where I am. Vague recollections emerge flickering here and there out of my drowsy slumber. Each time, these dreams or memories never manifest into complete and detailed recollections. My mind's eye is a blank canvas, yet my aches and pains seemingly steadfast and resolute, appear to be my only reprove of my arduous tribulations. Sometimes the images or memories place themselves within my emotions, reminding my tangled mind that something did take place. This is all that I am left with. It never feels like enough. I imagine it to be like waking up at the end of a movie. The plot always seems to elude me so the ending makes no sense.
So why as a child did I scream out if the visions were symbolic of religious images that comforted me during the day? Interestingly enough, these religious images played a huge part into my already paranoid phobias because they secretly came to life in the quiet of my room but only when I was alone, waiting with an angst-ridden dread laying in bed. Why were the religious icons scarier than the all consuming night? Can it be that the malevolent darkness likes to play upon the very images that represent the envisaged sanctity of the faithful?
How do religious dreams impact our daily lives? I have always felt unworthy, perhaps hoping that through my vigilant belief that what I was a part of, would become the immeasurable and intrinsic elucidation of a remedial existence, connecting it to my own. If I am more faithful, with more conviction in my devotion, would the images unfold within my mind's eye so that I could paint the vivid memories that have eluded me for so many years?
As a child and young adult, I felt as if my soul was stretched, molded and hung out to dry countless times only to be placed back into my body by mornings onset. My body became foreign at curtain moments, showing on my face most of all. As I looked in the mirror, my image would scare me at times because I didn't look like me and I thought I was possessed. Sometimes the pain of a child isn't felt in the body but more so in a place that becomes a sanctuary of inviolability, known as the resting place for the soul. When the soul unites with the body, it flies unwavering with the power of Heaven's tempest winds, awakening the heart and mind. I am told this blessed place is inside the body but my experience has been, it is just outside the third eye, our beacon of illumination.
The religious visions and dreams stayed within my youthful naiveté because the impact was so relentless and incessant. Because of this, the observer, I call my empathic mind, to this day, impulsively complicates my desire for the truth. It manipulates the adult in me, requesting I hide away the slightest prospect of recovered images, preferring the convenience of self deception. Maybe I don't want to remember the archaic discrepancies of the interminable light and dark encounters. It is obvious, that the blurry memories are smudged by my own fingerprint.
Today I am constantly reminded of the enmity between both sides. Such hazy images make me feel like a leaf caught between the convergent and divergent front lines of timeless antediluvian adversaries. In the end, what I do know is with each vision and dream; what element of life I am living in, is minuscule in comparison to the broad and limitless horizons of the immeasurable infinitude.
I often wonder why my flesh and blood has become my Achilles heel. If only my heart could open and unfold wings, then perhaps the contention of the diabolical beings could glimpse that my soul is more to the likeness of God than my body. My Seraphic mentors know this but they carry a heavy burden of responsibility by defending my flesh and blood image.
Obviously, my religious visions are derelict of elucidation for many reasons. Those immortals that wish to vanquish my place within the scheme of things only add to the long standing spiritual quandary. I do know that as I rouse in the morning light, those antiquated beings of a perpetual existence need not worry about me being a mere mortal here on earth. At day's end, I am just the progeny of the Divine Source figuring out my place in the scheme of things just like everybody else. As the dreams and visions continue, hopefully one day soon, I'll have the courage to remember what has been constantly elusive. It is my hope to one day; paint the archaic images in their perspective roles, fighting the eternal fight, recounting my excursions with my biblical mentors and their convoluted foes of antiquity
By Rainbow