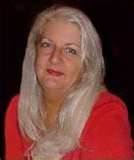 Rock the Love . 11-20-2012 . 2:20 am
I was awakened at 2:20 am and asked to get up and write this information down for the coming shift. It was the first night in months that I had gone to bed at a normal time, around 10 pm instead of 4 am. I awoke thinking of my move to my new apartment, and it was difficult to settle my mind down enough to listen to a transmission.
The transmission: I need you to pay attention. That means I need you to pay attention to everything that is happening around you these days, the good and the bad. There are important energy patterns reflecting in the world from the causal plane that are rippling out and creating the new earth energy. The crystals are now at their peak resonance and massive amounts of old programming is being released for transformation. You and all light workers can help, all people with good intentions, all those who want positive changes.
Those of you who are energy transformers, and you know who you are, are now ready to begin processing this energy through your channels into the open group consciousness now.
You may find your head or other parts of your body itching these days. That means old body memories are being released. The act of massaging or gently scratching or brushing your scalp or skin will bring those energies up to the surface so you can consciously transmute and transmit them into the group consciousness.
The energy known as the remover of obstacles, Ganesh, or other images will be showing up everywhere. You may have noticed all the photos of elephants being shared on the internet. That is one of the symbols for this transmutation energy and by focusing on it you will activate that aspect of yourself that is in alignment with the transmuting process.
You are being given a gift, a gift of release from old ideas, old passions that do not serve you, fears, and false human concerns of the physical realm. Open up to this process and allow it to flow through you, and you will be cleansed emotionally, physically and mentally and inspired with a wave of new thoughts, love and joy, emanating from within your core. Already encoded in your DNA is everything needed for this time period.
To faciliate this process, drink lots of water, but before drinking it, hold the container in both hands near your heart and breathe love into it with every breath you take. It only takes a few seconds to infuse your food and water with love before drinking or eating, and this will transmute external energies that affect your body, mind and emotions. Just gently rock and say I love you.
You may also hold your hands, one over your heart and the other over that hand and repeat I love you as you gently rock back and forth to repattern birth programming from old family karma.
If you choose it, you can release so much programming that has run its course through this process of loving it into the shape of your highest expression. As the ego protests the love, just hold it steady and continue to emanate love, understanding that this can be a frightening process for the ego. Change does not always come easily to the ego, and it must feel safe to let go of the old ways and embrace the newborn programming.
Make "I love you" your mantra as you go through your day. When something bothers you, instead of getting caught up in the struggle, return to your mantra, "I love you." It will transmute many situations from conflict into a crisis of love. All will be resolved.
We can transform the world systems through this love now. Where there is love, law becomes unnecessary because love is the ultimate law of source.
Water is very important right now, drink it, shower in it, soak in it, and all the while, infuse the crystalline structures with love. Every drop of water that contains love transmits that love through other water and nurtures a loving life force in all people whose bodies are made up on mostly water.
If you have crystals, you may be drawn to cleanse them and clear them and display them right now. This is no accident. These living structures can amplify love if you direct them and interract with them and love them. As you look at the crystals you love, imagine all the crystals within this earth, large and small receiving the new programming through love. From the point of love within the heart of you, let love stream forth through all creation, let the plan of love and light shine through.
New technologies for the good of the whole are being inspired through love now. The frequency of love is increasing. It is pulsing, radiating, birthing a new human. As you hold your hands over your heart, rocking gently saying "I love you." Let friends and relatives come to mind, and continue to say I love you as their images pass in front of you, whether they are alive or dead, and whether you have had issues that need transforming. Continues to rock the love.
For artists, as you look at a blank canvas, just begin repeating I love you, and allow your inspiration to come from love and this art will carry the love frequency into the world. Same for musicians. Love is being transmitted through all creative endeavors now.
The time of transcendence is here. Rise to the occasion, and you will be transformed by your own acts of love. Look for this frequency to lead your actions. When your inner freqency of love responds to those who are emanating their own frequency of love, those are you companions at this time. This is the evolution. Peace, love and joy. Time to celebrate the love that you are.
Posted by Sandy Penny – WritingMuse – Love and Happiness Coach, Build Your Own Website