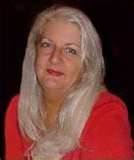 by Sandy Penny
A little reminiscence from my New Zealand Journey of the Rainbow
Before I left for New Zealand in 1993, my old friend Margaret gave me a chakra necklace as a traveling gift. Chakras are the energy centers in the body, and this necklace was a quartz crystal pendant with seven stones representing the seven chakras (see photo). The stones went from bottom to top, red, orange, yellow, green, blue, indigo and violet. I wore the necklace all the time to stay in connection with my friend and to balance the energy of my chakras. It was one of my prized possessions. I seldom wore jewelry, but when I did, it was always a powerful symbol for me. I wore this one all the time.
I had been living at and doing readings at the Crystal Web shop at Takapuna Village for a few weeks. My little apartment was one room and did not have air conditioning. That wasn't unusual in Aukland, but this was a particularly hot, dry summer. I opened the door to allow the air to circulate better, and took a nap on the couch. I was just about to fall asleep when I felt a presence in the room. I startled awake and found a man standing at my doorway looking into the room. I wasn't sure what to do, and didn't know if I was safe, so I asked Spirit if everything was OK. I was told, that yes, everything was fine, but I still felt a little unsure, so I got up and walked to the door and asked if I could help the raggedy dirty man who was silently standing there.
He looked at his feet and shook his head side to side but did not say anything. I asked if he'd like a cup of tea, and he mumbled that he would. I plugged in the electric kettle and prepared the cups and made a simple black tea and offered honey, which was all I had at the moment. He shook his head yes, and I poured the hot water onto the tea bags, added the wonderful New Zealand Manuka honey that I had been gifted by the Maori Tohunga, medicine man. Thinking he might be hungry, I cut up an apple I had bought from the open produce market downstairs.
I took the cups and the apple slices outside, and we sat on the stairs. The man was obviously in some sort of distress, but he was very difficult to understand as he contin
uously looked down and mumbled his words so badly that I could barely make out what he was saying. I patiently asked him some questions and gathered that he had just been released from prison, that he had addiction problems, and that most of all, he was very sad that his wife would not let him see his baby daughter unless he got clean and sober and got a job and began paying child support.
He was in deep distress, and I wasn't sure how to help him, but I asked Spirit for guidance on what to do. I felt that I should offer to do an energy healing, and so I did. I had him sit in a chair, and I aligned myself with the highest and best good for all concerned. I was inspired to take the necklace off and put it on him while I did the healing. I explained that it would help balance his energy and he seemed happy to allow it. I worked on him for about half an hour, sending energy through my hands to every area of his body that drew my attention. It was intense. When I was finished with the healing, I felt the need to offer that he continue to wear the necklace until he was healed, and that he could bring it back to me when all was well.
I felt sad because once again Spirit was asking me to release something that was important to me. I did not think I would ever see the necklace again, as this man was not likely to be healed anytime soon. But, that was the way of Spirit with me at the time. Material things were secondary to people. My work, my life was with people. And, so I opened my heart and released the necklace to its highest and best purpose, the purpose of healing and balancing this broken man.
About a month later, I had moved away from the Crystal Web, and now lived several miles away at my new friend Maurice's house. The phone range, and Maurice handed it to me, saying it was Jane from the Crystal Web. I hadn't spoke with her in a couple of week, so I was happy for the call. She asked if there was any way I could come to the shop right then. She said it was important, but didn't want to tell me about it unless I was there in person. I asked Maurice if he could drive me there, and always happy to visit the crystals which were his passion, he agreed.
When we arrived at the shop and exchanged hugs, I asked Jan what was so urgent. She pointed out a young man across the store and asked if I knew who he was. I said that I didn't remember ever seeing him before, and she took me over to introduce me. He was clean-shaven, well dressed and introduced himself as Mark. He looked somehow familiar, but I wasn't sure why. He put his hand into his pocket and pulled out my crystal chakra necklace. "How did you get this?," I asked. He said, "You gave it to me to wear until I was healed. When you did a healing on me."
A light of recognition came over me, and I realized that this was the raggedy man I had worked on that day. I couldn't believe it. He was speaking in strong confident words. He looked me directly in the eyes, and he stood straight and tall. He was a completely different man, and yet, I could see that he was telling the truth.
He told me that after that healing, that he had gone to a shelter that had a rehab program, and that he had gotten clean and sober, and he had found a job. He was working regularly, and that best of wall, he now had visitation rights for his daughter. He and his wife did not get back together, but the important thing for him was his daughter. It was truly miraculous.
He handed me the necklace, and thanked me for that day. He said it changed his life, that no one would even try to listen to him before that. He knew it was hard for me and that I felt afraid when he showed up, but the fact that I helped him anyway made all the difference for him. I tried to get him to keep the necklace, but he said, "No, our deal was that I would return it when I was healed, and I know that I am healed." I put the necklace on and hugged him and thanked him for returning it. It was a good day in world of healing.