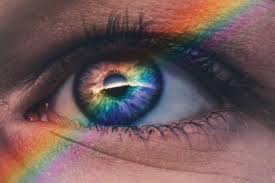 People need to speak about their UFO/ Paranormal experiences. They need to speak the truth about their interest and yearnings on the subject. UFOs and the paranormal discussions should be as common as apple pie with a Sunday dinner.
I have flown around this country thousands of miles over the last 5 years, and I got some of my best UFO/Paranormal conversation on the plane or getting to the airport, discussions with random strangers. Like several amazing discussions with a scientist from an Aero-space company who knew the inner workings of the Star Wars project – and note the project wasn't to keep watch/ defend ourselves against the Russians or any other human country on earth. In the other candid conversations, hundreds of people poured out their souls. Many could not believe what they said – but it felt so good to them, to express their inner feelings about their paranormal experiences.
After 50 years of having this amazing passion for the unknown, I again will state everyone everywhere has had paranormal/ UFO experiences with Angels, ghosts, alien beings, demons, Cryptids, wee people and things I cannot describe in human terms. The fear of reliving the experience and the fear of being ridiculed by their peers has suppressed millions of people from speaking the truth.
This must all stop and people need to gather in groups and share their experiences, so the cosmic burden can be lifted from our planet. If we in mass would open up and tell our experiences to other around us, the paranormal beings would no longer be able to be invisible to us. They would have to show themselves, our new awaking as humans would lift the veil, millions of human quantum minds would force those "the paranormal beings" into our dimensional reality. And we would deal with each other as equal citizens of a new and better world.
Sleep tight, knowing a group of like-minded humans can move a mountain and together even see an alien being.
MWiz.