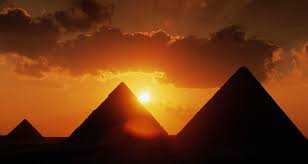 Sometimes I'll get glimpses of places that come in the dead of night and seemingly wiz by me like puzzle pieces that make no sense. These pieces until the moment they reveal themselves to me are a nonexistent picture of a past. Whose past, I can't really say.
Because of this, I get left with more questions than answers and my world is literally turned upside down. I feel that I am looking down instead of up and my peripheral vision is a visor like a kaleidoscope full of never before seen colors and images. They flicker away when I turn to look at them. It's exhausting to see the otherworldly images, especially from my disadvantaged upside-down view.
One such evening not so long ago, I was shown a place so unusual that I can barely find the words to describe it. My sleep up to that point was a normal, non-eventful respite and then out of nowhere within an instant, an elusive and mystifying world unfolded before me. The next morning, I was exhausted, overwhelmed and perplexed.
Was I really there? Did I really see what I think I saw? Why now?
One thing for sure, the next morning I knew that gold was the key. I was shown that ancient Deities came here hundreds of thousands of years ago for this highly desired mineral. It's a naturally occurring inorganic solid that entices the senses with its alluring and shimmering radiance. It is talked about in glorified tales of valorous and daring escapades. Such tales of excursions of untold perils are in many history books, at least those that have not become lost to the scribes of old.
Demigods are a factor here. Gold is an aphrodisiac for them besides wearable art and a variety of edible delights and brews. They desire it to an obsessive level. This desire is just as strong today as it has been for a millennium. I was shown that the Sasquatch clans were brought in to help the Demigods mine the gold. This was, to say the least, a surprise to me because I have never heard this from any other source.
My confusion started with a constant back and forth pulling and pushing sensation out of my body and then back in. I saw a distinctly different world from Earth and at the same time I could feel my bed beneath me. I came in and out of this experience for over three hours. I woke up multiple times wondering how I was going there and coming back so quickly. It was definitely an Empathic conundrum and I remember being overly concerned that I might get stuck there. This means either, I teleported there or was able to go through a portal. Either way, I think I had help.
The topography on the other planet was very different than ours. There were vines everywhere on the ground but they weren't overgrown. I saw no grass to speak of but large trees that had a prehistoric look to them. They were very bushy and short, perhaps only 10 to 15 feet tall at the most. The vines felt alive but in a different way than the ones here which made me feel like they were sensing me being there.
I feel I saw the home planet of where the Sasquatch travels from, even those who travel back and forth to this day. The oddity here was being outside in their world and then within an instant, looking at a very Egyptian looking room that seemed present day with an Egyptian predynastic feel to it. The two realities really had nothing in common but as the early morning hours went on, I started to understand the connection between the two. Someone took great pains to show me in detail how the two are connected. I'm not sure who. This connection was the most surprising bit of information I have received since Loekey talked about how the Earth's natural portals worked.
Next post, I will talk about in more detail how the Demigods exist today and the ongoing relationship between them and the Sasquatch.
Rainbow