Montauk is a small community at the end of Long Island. An Army Base (Camp Hero), a time machine, small pyramids, and interesting people and events are all part of the Montauk scene. And then there are the people who make up the web of synchronicity, some live on Long Island but many are scattered around the world. I consider myself part of this strange group and I wasn't asked to join.



In 1997 I was visiting beautiful Mt. Shasta and doing mediations to contact the dimensional beings that have been known to hang out on that mountain.
In the cute town called Mt. Shasta there is a great metaphysical bookstore named- The Golden Braid.
There I was grazing through the books and low and behold a book called "The Montauk Project – experiment in time " jumped off the shelf into my hand, amazing, I was drawn in instantly and the subject has gripped me ever since.
The synchronicities started, first in Tucson, I bought the second book in the Moon/ Nichols series ( Great books) and as I walked out of the bookstore a huge silvery UFO slowly moved across the sky. Next I met Helga Morrow daughter of scientist Dr. Frederich Kueppers who worked directly on the Montauk project and she shared interesting details, which confirmed some of the stuff in the Montauk books. Next I befriended a gentlemen from New York who worked for the company that built the underground facility at Montauk , but he would not confirm or deny any personal involvement. Next have a dear friend from Atlanta who dated for over a year, the main guy (Duncan Cameron) the man who sat in the time machine at Montauk. Next I met a hypnotherapist that had direct contact with one or more of the "Boys Of Montauk". And last, but not last was a 2.5 hour meeting with Al Bielek- a Montauk and Philadelphia Experiment direct experiencer- see our posting "The day I met Al Bielek and the Wolf" May 21 2007.
If you feel you maybe part of this wild and crazy Montauk world (and you will know) -Please contact me by sending a comment on this posting. I will not post it without your permission. Understand all comments are held for review , too much spam stuff out there.
More to come — enjoy life is very short.
MWiz.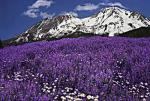 Amazing beauty – of the mountain called Shasta.