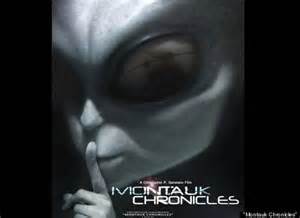 Many years ago I traveled to Mount Shasta and had an amazing, enlightening experience. I found out I was involved in the Montauk project in some way. After meditation on the mountain I returned to the small town nearby, walked into a wonderful bookstore and bam, a book literally jumped off the shelf into my hands. It was "Montauk Experiment in Time." From that moment on my life was changed. I read all the books in the series and ended up having this amazing journey to "Time" in the Montauk world. After reading the books I started meeting the players, authors of the books, characters in the books and having strange experiences related to the Montauk Project. You can read more about these experiences and catch up on my journey down the rabbit hole if you enter "Montauk" in the search bar in the upper right corner of this site.
So recently a very close friend of mine told me a story about a dream she had about me. The dream (out of the blue) was about me and the world of the Montauk project. As you may know or not there were groups of young males called "Montauk Boys" that were experimented on by military types and maybe ETs. I suspect it was because their minds were a clean slate and they had some amazing abilities to endure the rigors of Time Travel. I personally never thought I was a Montauk Boy, I just thought I had some type of low level involvement, but my friend's vivid dream is telling me otherwise.
The military types in her dream were marking some of the Montauk members with a semi-invisible mark, a small triangle, on the upper left part of the palm of the left hand. It was visible only with a black light. And yes I have the mark. What does it mean? No clue. Other than the Montauk journey continues.
Sleep Tight – always, reality is not what it seems…
MWiz.